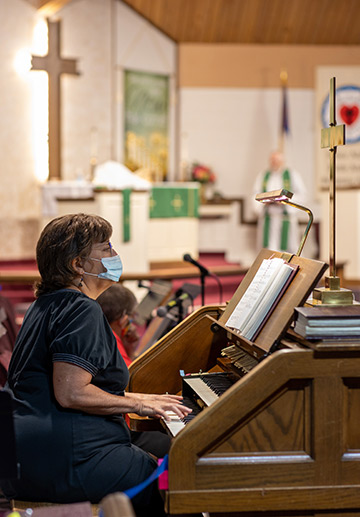 Visiting a church can be stressful. We've all been where you are right now. So we can say with great confidence that the blessing of finding this church is a rich reward for the stress of the first-time visit.
We want to do our part to minimize the potential stress of your first visit. Here are our promises to you:
You will not be embarrassed by not knowing what to do and where to go. We've worked very hard to have directional signs and information stations available to help in your visit. However, signs can be confusing, so we've got several designated greeters around the church lobby. You'll recognize them by the name tag. Don't hesitate to ask them questions.
You will not be asked to do anything embarrassing. We won't ask you to stand and introduce yourself in the service. We won't ask you to wear a big flower or a special pin that targets you as a guest. We appreciate your visit. We will give you plenty of space to enjoy your time with us.
You won't be shaken down for money. We don't apologize for the offering during the worship time. The gifts we give to the Lord are an expression of gratitude and dependence upon God. However, you are not expected to participate in the offering. You will not be asked to pay for the service, the coffee, or the friends you make during your visit.
You will be welcomed as you are. There is no dress code at our church. Some people will come wearing a sports coat or dress.  Some people will come to church with a T-shirt and jeans. We come into the presence of God in worship to humbly receive His gifts, not to compare ourselves to others.
You will be encouraged to join us in giving thanks to God for all His good gifts.
You will discover more about God's active love in our lives and be challenged to experience the fullness of life that is ours as we follow Jesus.