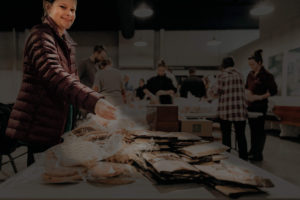 We Gather to Care for our Community and the World
We are a community of faith which not only gathers in worship, but also gathers in community service.   As we work together and share our resources, we are better able to love our community and assist people in need.
The "C" in culture reminds us that our culture as a ministry is nothing if it is not motivated by concern for others.  As a caring community, we:
Provide intentional acts of service for the community,
Make care visits on those who are homebound, providing companionship and spiritual strength through our staff and Stephen Ministry,
Provide volunteers and create volunteer opportunities throughout the year to areas of need in our local community as well as around the world,
Support global needs, seminarians and missionaries as we have the opportunity.